job board meet jens nielsen
Job Board - Meet Jens Nielsen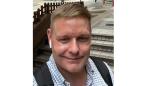 I have a broad experience in IT at the intersection between product, tech, and business. In the last 15 years, I have been on an adventure in Asia and have lived in Beijing and Hong Kong. 
While in China, I have been a founding member of two companies. The first, Thred, went on the stock exchange in Australia. The second, Silentmode/Breathonics is still active, but I have left the company. Both companies have been significant experiences, and I have learned much about business, product, and software development. 
Besides starting companies, I have thought full stack web development, built enterprise websites, and worked in a crypto casino. I moved to China inspired by an academic collaboration between the IT University of Copenhagen and Peking University in Beijing. I also wrote my master's thesis in China for NNIT on global software development, focusing on their Tianjin department with supervisors from both Copenhagen and Beijing. I was fascinated by the energy I experienced at the university and in the business world, and of course, by the culture and history of China. I am looking for a good company and a team where I can use all my experience.
I live in Hong Kong, but I would be willing to relocate for an exciting position as long as a good international school is nearby..
Please check my enclosed CV or contact me on jens.momoii.com@gmail.com